Mother of Raptors quest can be taken at level 1, level 15, level 30, level 60 and level 80. The quest NPC is Mother of the Raptors and you can find it from:
Alliance of Light:
At Erina in Keolloseu near the bank teller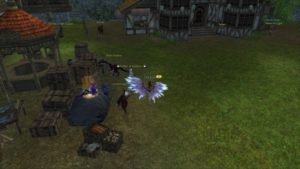 or at Apulune in the Apulune Port.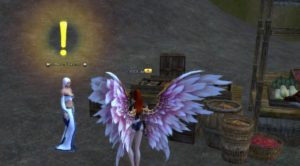 Union of Fury:
At Reikeuseu in Gliter at the rear of the Warehouse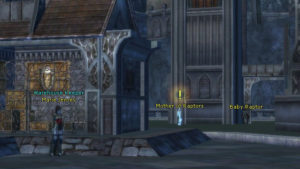 or at Iris in the Adelneia Parliament.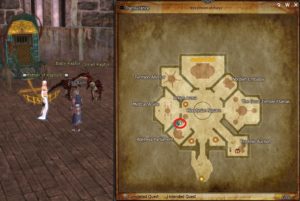 You can find the quest mobs "Raptor Hunters" in Proelium(15 map), Cantabilian(30 map) and in D-Water.
See known spots at the end of the Guide.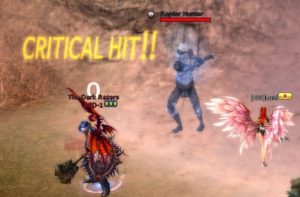 Raptor Hunters drops: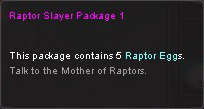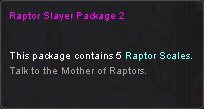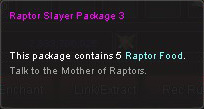 These boxes can be placed to the Warehouse, but cannot be traded with others.
Quests:
Mother of Raptors (1)
To start the quest, you should give the Survivor Pet to the Mother of Raptors. After you give the Survivor pet back to the Mother, you will proceed to the second part of the quest.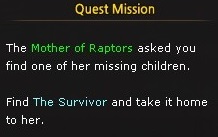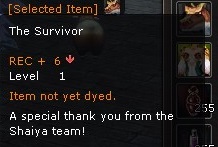 The Survivor is the pet that active players received via a code sent to their e-mails of the account. Don't worry, if you didn't get the Survivor pet, you can obtain him from the mobs in-game and it's also sometimes as a prize on the ongoing events.
Mother of Raptors (2) (the quest unlocks at level 15)
You should collect 100 Raptor eggs by killing Raptor hunters. The eggs on the item mall are different than the quest eggs.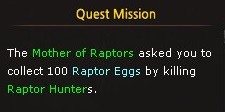 Raptor Eggs: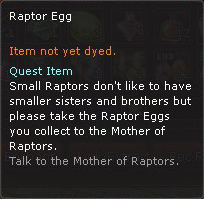 Mother of Raptors (3) (the quest unlocks at level 30)
You should collect 150 Scales of Raptors, which can be acquired by killing Raptor Hunters.
Bring the 150 Scales to the NPC and you will receive a prize of "The Great Survivor" that will give +5 in all statuses and collect gold for you.
Raptor Scales: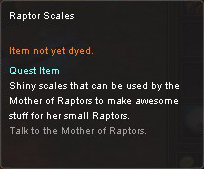 Mother of Raptors (4)
Collect 250 "Raptors' Foods" which can be obtained from Raptor Hunters. When you are done, return to the NPC and give them.
Raptor Food: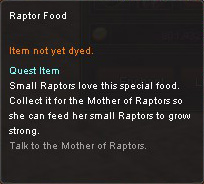 Mother of Raptors (5)
In this last quest of series, defeat the boss "Raptor's Slayer" After you defeat the boss, talk to the NPC again and the Mother will give you a pet "Drogo" which is the blue version of the Survivor pet with +10 stats and collects items and gold.
** Since the boss is powerful, you may not do it alone, get help from other players and do the quest together. Be sure that everyone has taken the quest.
** The quest mobs can be found in PVP maps.
*** You will need help as this Dragon spawn zombies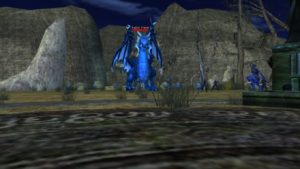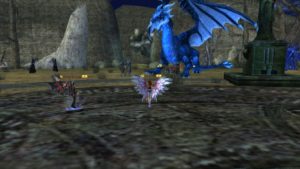 Known locations for the Raptor Hunters:
(Locations are updated when more spots are found)
Proelium: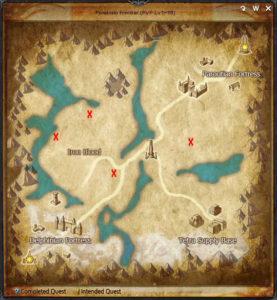 Cantabilian: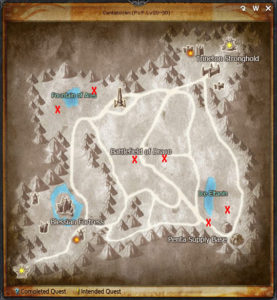 D-Water: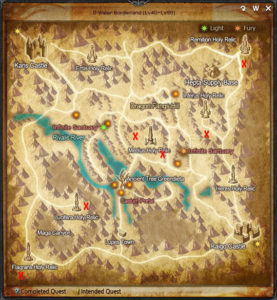 Canyon of Greed: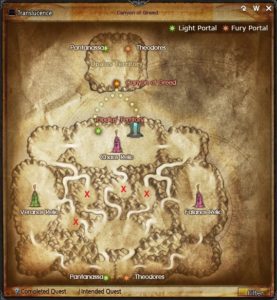 ** The guide will be edited more in time when we have more information.
( Special thanks to all the EN team and players who made this guide possible)